Kast your advertising net near and far with searchkast, emailkast, adkast, chatkast and mobilekast
Integrate MessageKast.com's services with advanced CRM software, website, and free online advertisement opportunities
Time-tempered, high performance, prospect generating tools: simple to use, easy to follow-up
Match up MessageKast.com's tool deck with ILoveLeasing.com's power CRM for the highest competitive advantage
Bundle pricing makes Internet mastery easily affordable and simple to maintain
Integrate your MessageKast tool deck with a high functioning website from Spherexx.com to complete your competitive advantage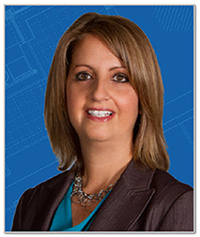 Traffic began slowing down this fall and I had a brand new apartment community to lease up. I was delighted with our new Spherexx.com website so I asked them if they did direct mail and they took care of everything! They located the addresses I requested, designed a lovely 6" X 9" postcard, printed and had them delivered at a very reasonable cost. There seems to be no end to what they can do. We got immediate response from the direct mailer and a new lease right away. It is really gratifying to know I have such a powerful resource. Everything they do is stunning and gets dynamic results.
Maria A. Lamari
Community Manager
Lexington Partners LLC


MessageKast.com incorporates a household of unique, performance-driven, self-tracking, lead generating Internet tools that deliver leads by the score.
Reel in leads from multimedia channels with the MessageKast network that covers online advertising, search, live chat, email and mobile marketing.
Not enough conversions to work with? Create more leads from more angles and get more leases and sales with Messagekast's tool deck.

Apartment Lead Generation
MessageKast.com is a power suite of lead generation tools that will increase apartment leasing traffic, leasing leads and support apartment leasing programs that are designed to improve occupancy. Convert more leads to leases by using email advertisement and email marketing to attract traffic and apartment prospects. MessageKast.com's professionally designed email marketing templates generate more apartment leads and close more leases by utilizing direct email advertisements to your organic leads list.
MessageKast.com has new ways to generate leads and better ways to convert leads. With our unique took kit, you will have at your fingertips great ways to stay ahead of market impact and the best way to lease apartments online. MessageKast uses every available weapon in the online multimedia arsenal to help you convert visitors to customers. No one knows how to generate traffic for apartments like Messagekast.
We have the perfect package for every budget. Whether looking for new apartment leasing tools or to increase occupancy, MessageKast.com has solutions for your community. View our list of products to see the many ways we can help increase traffic and generate leads for your apartment.