Our PPC package is branded under the name PPCKAST and it includes campaigns created within both Google Ads and Bing Ads:
Pay Per Click advertising means that you pay to have your link with a short text ad featured at the top of search engine results pages.
Perfect for any budget as we can tailor the campaign to your budget allowance.
Rates for cost per click can vary but generally range around $2.00–$3.00 per click. Cost per lead can also vary but can average just $50 a lead.
PPC can be worked for any industry, but works best for industries in which customers will produce a financial return that continues over time, so the apartment industry is a perfect example. PPC apartment ads have proven highly effective.
Our conversions are measured by the client actually getting contact information by web or phone and not just by impressions like the competition. We measure actual leads.
Included in the cost is set up and optimization of a PPC landing page and call tracking number used to measure these leads as well as forms for coupons used to measure web leads.
Ongoing maintenance provided by our in-house American search engine analysts and search engine strategists.
PPC Coupon Triggers updated monthly by our SEO (search engine optimization) technology professionals and ad verbiage modified to match requested coupon changes.
PPC numbers closely monitored and continuously adjusted throughout the month so that you get the most for your advertising dollars.
Separate Mobile and PC search campaigns created and monitored.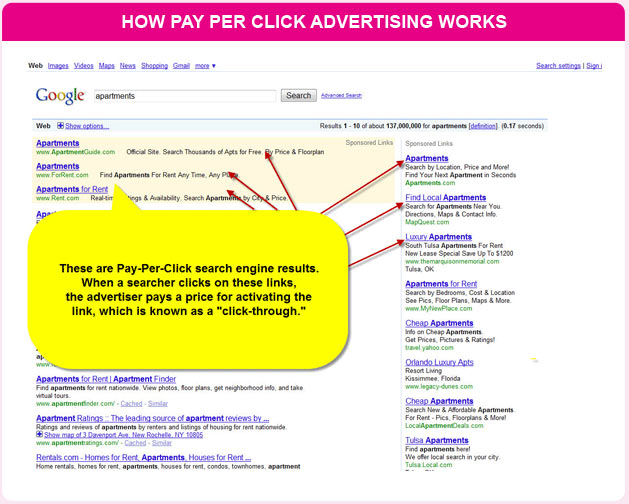 MessageKast.com can create and maintain an effective online pay-per-click advertising campaign to increase web traffic to your website. Save $4 to $48 per lead by using our result-driven pay per click campaigns. Pay per click is a system where online advertisers pay only when a prospect clicks an advertisement, and it is highly strategic advertising that can increase website traffic overnight.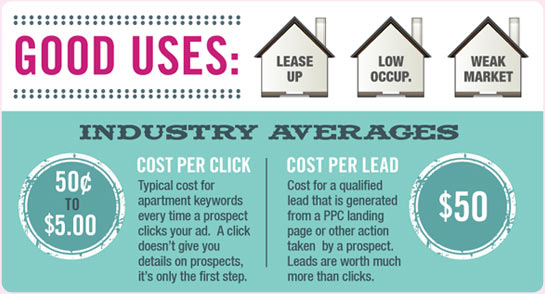 MessageKast.com uses a lead-producing philosophy for Pay Per Click advertising success. Here is an actual case study that shows how we focus on targeted prospects, paid search results, and creating appealing landing pages to secure qualified traffic.